Evaluation system for vehicle value
Calculate standard future value / present value from big data about vehicles.
What is evaluation system for vehicle value(RV Doctor™、PV Doctor™)?
Calculating the future value and present value of vehicles is very complicated and needs to consider various factors.
Our residual value setting systems: RV Doctor ™ / PV Doctor ™ enable to calculate both future and present value automatically.
RV Doctor ™ / PV Doctor ™ use statistical methods to analyze past lease-up vehicles and auction result (historical data), and it becomes the index of judging future and present value of vehicles.
How to use
1. Analysis from big data
The future value of a car was calculated based on its "experiences, intuition, and emotion" by experts who were good at market trends ever.
By accumulating and analying both SLC's own used car auction data from 1992 and others domestic auction data, System Location is developing a system package that anyone can calculate vehicle's future value.

By aggregating the actual used car auction results from both SLC's own auctions and other domestic auctions, we analyzes the sales price by different vehicle categories, mileages, and vehicle ages; as a result, we are able to calculte future and present value of vehicles.
2. Possible to calculate standard value
We manage the future value and the present value of the car calculated from accumulated sales record (historical data) for each grade. By changing the following parameters, it is possible to calculate the value according to actual usage.
Parameter example
「Initial Registration」「Period」「Mileage」「Body Color」「Rating」
※ What is rating
Users can adjust the probability of appearance in 15 levels according to the deviation value. By choosing rating level, it is possible to estimate according to user's policies such as conservative, standard, and aggresive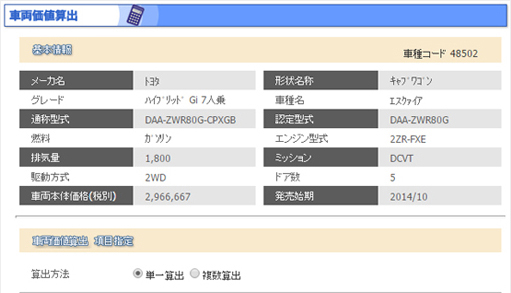 3. Examples for your service
Examples for your products, systems and services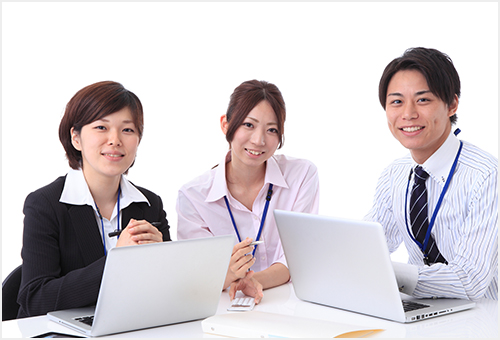 Use as residual value setting system when estimating auto lease
Use as an approximate amount presentation system for purchasing used vehicles
Since there are various examples besides the above, please do not hesitate to consult us.