Solution Business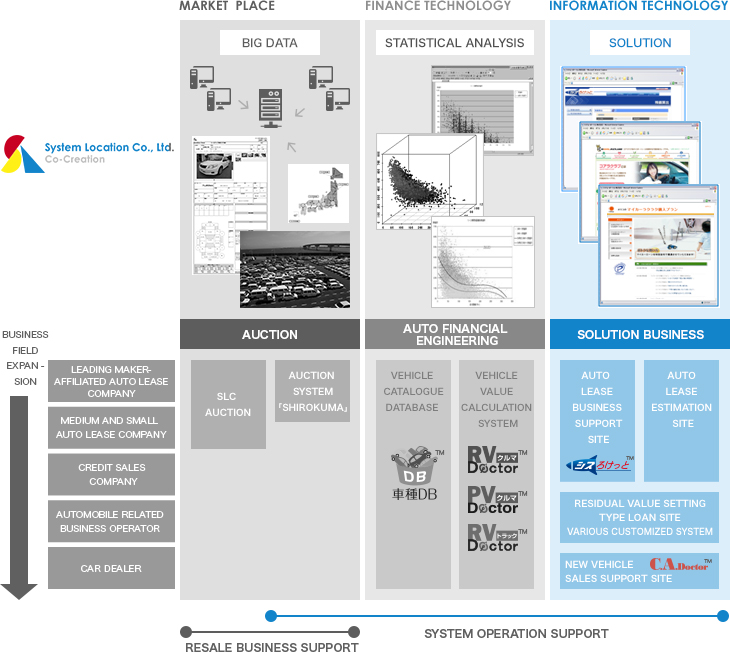 We ended auction operation by March 31th, 2017.

SYSROCKET
An ASP solution package which includes various useful functions for both auto-lease and auto-finance companies.
【Main function】
Catalog output by vehicle DB ™
Residual value calculation with RV Doctor ™
Present value calculation with PV Doctor ™
Truck residual value calculation with Truck RV Doctor ™
Auto lease proposal creation system etc.


Sales support system for new car dealers, developed by fusing our solutions.
【Main function】
Output of catalog comparison list by vehicle DB ™
Comparison of future trade-in value of car
Calculation of car holding cost including fuel consumption
Simulation of residual value setting type loan
Residual value setting type loan support solution
Provide loan simulation systems and consulting services to maker-affiliated
finance company and credit sales company.
Various customization system for headquarters and franchisees
Vehicle asset evaluation service, monitoring service
Creation of various proposal contents
Online purchase price site
Others